TECHNOLOGY & SOCIETY ARTICLES

Manifest Technology Blog -- Site: | Articles | Galleries | Resources | DVI Tech | About | Site Map |
Articles: | PC Video | Web Media | DVD & CD | Portable Media | Digital Imaging | Wireless Media | Home Media | Tech & Society |
Technology & Society: | Technology & Society Articles | PC Technology References |

---
Fulcrum Gallery:
The Art and Science of Google Ads (3/2007)
by Douglas Dixon
Search Marketing
Dot-com Startup
Fulcrum Gallery
E-commerce Growth
IT Beginnings
Business and Competition
Search Marketing Optimization
References
What's your business? For Doug Kerwin and Richard Sbarro, as they left their IT positions at Merrill Lynch in 2002 to form an Internet start-up called Metaverse Corporation, the business was "content management" -- back-end software systems for large websites.
But when the dot-com crash and tech implosion wiped out their market, what was previously a side project transformed into their main business -- an online art gallery and store called FulcrumGallery.com (www.fulcrumgallery.com). After only 2 1/2 years of operation the business is now doing $4 million in sales and supporting a staff of over 40 people at its offices in central New Jersey.
But now the business is transforming again. Since most prospective customers look for art prints through searches on Google, the company is back to building technology -- The custom search marketing optimization software that is required to manage the over a million Google ads that Fulcrum Gallery runs that respond to specific searches for art, including more than 200,000 works, 10,000 artists, and many categories.
Why the importance of Google for online stores? "We do a lot of e-mail marketing to our own customer base," says Kerwin, founder and president, "but for new acquisitions, search marketing is where it's at. We would never put a billboard on I-95 saying 'Interested in art? Come to our site!' -- 999 of 1,000 people would pass it by and not care, and for the one guy who cares to respond, you would need a hundred of him before anybody buys something. The numbers don't add up."
In comparison, search marketing is about responding to specific interests.
Says Kerwin, "Someone at home types into Google something they're specifically looking for, like ' snow covered trees,' and sees our ad, which says exactly what they're looking for about snow-covered trees, and they click. The website doesn't take them to the home page, it takes them to exactly what they're looking for -- you see couple hundred pieces of art of snow-covered trees."
"It's very targeted," says Kerwin, "and that's a refreshing thing. In the software business it's direct sales, where you're interrupting someone, you're hijacking their day when they have important things to do. With the new search marketing, the people are looking for you, they're calling us up because they are interested in something. That's a refreshing side to be on. There's nothing more targeted than when they're looking for exactly what we have, at the exact time that they're looking to make a purchase."


To see how this works, go to Google and type in a general search like "art prints," or a more specific search like "snowy mountains art." In addition to returning a list of the resulting hits, Google also shows "Sponsored Links" in the right column and at the top of the page.
For a search on art topics, Google typically with ads from FulcrumGallery.com and its competitors including Art.com (www.art.com) and AllPosters.com (www.allposters.com).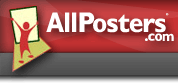 These are Google AdWords (www.google.com/ads) -- posted by businesses that signed up to post ads when users enter specified keywords, and then pay a cost per click when viewers click through to the advertised site.
Google Adwords
The challenge for businesses like Fulcrum Gallery, of course, is to choose the right keywords and manage the advertising budget to achieve a reasonable return. This is even more complex because Google manages its AdWords program through a process of bidding for keywords, which requires constant monitoring and updating.
"We put out a bid per click on all these keywords," says Kerwin, "and if no one's looking you could spend your way out of control." In addition, "when you're in that range of a million keywords under your control you can't do it by hand." The answer for Fulcrum Gallery has been to develop custom software to automate the process, and to interface directly to Google's software. Says Kerwin, "We have software to automate placing new advertising. The big thing we're working on now is software to automate bid changes, maintaining accounts where we need to make a change to a thousand keywords at a time."
"We have a unique history with this company," says Kerwin. "We started out in 2001 / 2002 really as content management software company. I was a software development manager at Merrill Lynch, and another founder, Richard Sbarro, worked for me. We did contact management software there, and then came up with our own ideas." At the same time, Microsoft was releasing its next generation of programming tools, the ".NET framework," and Kerwin's group was among the first to start developing software for it.
"We had this idea for a content management system," says Kerwin. This was the back-end software infrastructure to simplify managing a large website -- "a program to let you change your website without having to have technical knowledge," says Kerwin, "to allow non-technical business users to change their website."
And how could a small group in New Jersey compete in this niche? Says Kerwin, "our twist on why the world deserved another content management system was 'software as services,' like Salesforce.com, using the Microsoft .NET way of doing things." Instead of selling a software package to be purchased, with the ongoing pain of installations, support, and upgrades, they would use the new model of a Web-based monthly subscription service.
However, says Kerwin, "We started in 2002, which was the worst time in the world to do such a thing. We had come out of this era of people throwing in Porsches as signing bonuses, and all of a sudden all that got flushed down the toilet. People were just lucky to hang on with their jobs."
"And right in that period we decided that's the time to leave our paying jobs and start the software company," he says. "It was not a great time. We were never able to make a real business out of content management."
Part of the reason that Kerwin did not account for the dot-com bust was that being at Merrill Lynch delayed the impact: "We were at a bigger company," he says, "and we didn't feel it as much as other people. We were still in the mindset that if you do something cool with the technology, people will come."
"It started as an idea," says Kerwin. "We started writing software on the side, and doing our own competitive research. We saw that this could probably be a business, and slowly made the decision to do it." In addition, he says, "I guess it was a kind of a delayed reaction for me from being at bigger company. It wasn't as exciting for me to be there."
Kerwin had started at Merrill Lynch at age 21. "This is a little unbelievable," he says. "I had people working for me that were more than twice my age. I had to cover that up, so nobody really knew. When I left everyone thought I was in my thirties, even though I am just turning thirty now."
"It was definitely a fun ride being there, starting out at 21 at that position. Then all of a sudden it stopped being exciting. We started seeing people leaving. What was cool yesterday in the technology industry was all over, saying ROI and technology in the same sentence was laughable."
"I had it good at Merrill Lynch," says Kerwin. "But I had more or less plateaued. I could keep the job, and get incremental raises and more responsibilities. But everything had been on such an up scale to get that point. From then on it was not going to go up dramatically anymore." Instead, he says, "I wanted something with more control, to move on in my personal career to go to the next level. And also with this idea, we had some code, and it built some momentum, and then it got to this point where we said 'let's do this.'"
"I started at its Merrill in 1999," says Kerwin, "we got this idea in 2001, and we left to do this in mid-2002." The software was close to ready, and they had one production installation in a beta stage. The first customer was NWL Transformers in Bordentown. "I go way back with them," says Kerwin. "My first job there was when I was 15 doing C [language] programming for OS-2 [IBM's competitor to Microsoft Windows]".
The new company was called Metaverse Corporation (www.metaverse.cc). "We raised a little seek capital," says Kerwin, "from private investors, people I knew professionally, people who were invested in me rather than in ideas." The company promoted versions of its software for small businesses and enterprises in September 2002, and promoted new capabilities with Microsoft through May 2003.
However, it was quickly clear that the idea was not working. "We saw within six months that this was nowhere near ready to break even," says Kerwin, "our burn rate was much too high to keep going." The company had four software developers (including Kerwin and Sbarro) and, says Kerwin, "two salespeople that didn't work. I learned the lesson that you need to learn to sell your own product first before you hire salespeople. But I came from an engineering background so I thought I should hire sales experts."
Without a deep well of venture capital, says Kerwin, "in order to keep paying the bills, we switched to something that automatically works, to consulting." The company was then down to three people. "We did pretty well at consulting," he says, "but in my mind that is not so much a business, it was very similar to having a job."
Meanwhile, there was a little side project called Fulcrum Gallery, which was "entirely an accident," says Kerwin, as it took on a life of its own. Fulcrum Gallery was originally designed as the demonstration site for the content management software. (The site explains that a "fulcrum" is defined as a hinge or point of support on which a lever pivots to transmit force, so "we thought this aptly portrayed the role of art in society, and used it to derive our gallery's name."
Metaverse launched the gallery site in October 2002, and used it to demonstrate its website software to prospective clients, says Kerwin, "to show them how the software works by modifying it." Other companies would typically build simple faked-up demos, but, he says, "since we have to spend a bunch of time and energy on it, we decided to make a demo site that's kind of cool on its own, and something that we were interested in." So they created an art gallery.
However, Fulcrum Gallery was just a content site that displayed artwork. There was no e-commerce, says Kerwin, "we still had no idea we could sell this." But, as the company switched to consulting, the gallery "grew a life of its own. People would e-mail us in and ask to add their artwork to the site. It was easy enough to do that with the software, so we started doing it."
"I don't know how they found it," he says. "We never did anything to promote it. We added a few artists over the months, and then we started getting e-mails saying 'I wanted to let you know I sold a painting, and they say they found it on your site, so I want to say thanks.'"
"That was the first we thought that we would like to do something about this," says Kerwin. However, the staff was all busy consulting, and nobody had time to turn the gallery into an e-commerce site, develop new software, and then run the business. That's where George DiLorenzo came on the scene. After attending the same high school as Kerwin and Sbarro, DiLorenzo graduated from the Fashion Institute of Technology in 2003, and had most recently been an art director at Fantaseyes in Manhattan.
"So he volunteered," says Kerwin, "and in the beginning he was on commission. It was meager beginnings: it was a demo site, it was a bizarre accident. We said let's give it a try, with no capital, no software resources. We put an 'Add to Cart' button on the page and then George worked with the artists." In September 2003, Metaverse relaunched the new Fulcrum Gallery with e-commerce for online shopping, as "an online gallery of original and limited edition artwork, with a current inventory of original oil and acrylic paintings, photographs, mosaics, etchings, sculptures, and digital prints, priced from under a hundred dollars to over $50,000." Artists could exhibit their work for free on the site, and Fulcrum collected a 30 percent commission on sales.
In the beginning, Fulcrum Gallery did not do direct sales. Instead it brokered sales for original artists. But, says Kerwin, "it's tough to do that, working with artists, convincing someone to buy a $1,000 oil painting sight unseen online." The site graduated into art reproductions in 2004, he says "which is all that we carry now. That's when this started to become a business."
"This is proven stuff that sells," he says, "$30 fine art reproductions instead of $1,000 oil paintings." And even before advertising, "people would find us through search and it started to take off. Then we got into the Google advertising and that's what really made it take off."
And the business has grown, says Kerwin, "today we do over $4 million in sales annually, up from zero two and a half years ago." Fulcrum Gallery started out selling reproductions with some 20,000 pieces of art from two art publishers, and today works with more than two dozen art publishers, offering about 200,000 pieces online, from about 10,000 different artists.
Fulcrum Gallery site
In the beginning, Fulcrum Gallery operated out of Kerwin's 4000 square foot home in Robbinsville, New Jersey. This was not a big deal at the beginning when they were just brokering for artists. Says Kerwin, "it was just a few guys typing on computers; We never even saw the product." But once the company started selling reproduction prints, they needed to stock and ship the artwork. And once they got into custom framing, they needed to build and mount the frames. "We could have gone to outsourcing," says Kerwin, "but when we looked at the cost savings of doing it ourselves, I couldn't bear to pay someone else to do it." So they bought framing equipment and continued upgrading it, so, he says, "there's no better equipment than what we have now -- and we had that in my house."
"It was quite a scene," he says, "pushing a home-based business to the limit. We had 10 to 11 people, and 20 foot miter saws in my basement. We were probably shipping around a hundred pieces of art a day. The FedEx people couldn't believe what we were doing. The framing vendors who dropped off supplies were amazed; they couldn't believe we were doing that kind of volume."
By January 2006, says Kerwin, "we had to get out of my home. We were supposed to move to this building in January, but this was brand-new construction, and it was delayed. We wound up in existing space up front in this same facility. It was actually smaller than my house." The business then moved into its current space in September 2006.
The current building is 5,000 square feet, with both office and production space, including the inventory of prints and shipping tubes for unframed prints, plus framing and assembly equipment including the molding supplies, wood saws, glass trimmers, and shipping cartons. The company also uses an additional 65,000 square foot warehouse across the street for storage. "We buy 20,000 tubes at a shot," says Kerwin, "that takes up a lot of space."
The staff is also growing. "We need more people in operations," says Kerwin, "including custom framers for packaging." But the focus of growing the business is marketing and software development. He has three full-time software developers, "not including myself; I don't have time for software anymore." And for marketing, says Kerwin, "four to five months ago I had no marketing, it was just me doing all the marketing. Now I have four people, and am looking to expand that group as well."
As a result, the company is running out of space again. "I already have to move out," says Kerwin. He wants to say close to the Princeton area, "so I don't lose half of my people." However, "the challenge for us is that we need flex space, which is kind of unusual in this area. We need office space and production space in the same location."
The content behind the site is expanding as well. Kerwin is still adding new publishers, and adding new artists and artwork. He also plans to expand into other product categories related to artwork. "People already on our site looking to decorate their walls," he says, "and maybe they're looking to decorate other ways, with a lamp and other product areas that have synergy with what we already sell. With the kind of traffic that we already have, we should be able to add those products."
Kerwin was recruited to Merrill Lynch by a placement firm. He was previously with Towers Perrin in Philadelphia. "I was only there for a short while," says Kerwin. "The offer from Merrill was more than double what I was being paid there, so that was kind of a no-brainer."
Kerwin actually began with computers and programming at a young age. "My first computer was a Texas Instruments TI 99," he says, "back when you had to have a cassette tape to load programs. I graduated from that to an Apple and then to a PC. I was working with an Apple in elementary school. I learned how to program in the BASIC programming language when I was 10 making games, and picked up C when I was 12. I got involved in programming early, I like the computer; it's something I enjoy."
Kerwin got involved with programming with the advanced C language through a bulletin board system (BBS), "the Internet before the Internet," he says. "You would dial directly into someone's home computer, and you could share files." He then set up a computer and software to host his own bulletin board system. Even better, says Kerwin, by registering the software and paying $50, the BBS software developer would send the C source code, "which you could modify all you want."
So, he says "I ended up modifying it so much that it was an entirely different piece of software." Then he offered his own source code for sale. "When I was 13 or 14 years old," he says, "I had people sending me checks to register. I made about $10,000 doing that. I remember my parents wondered what I was doing, why all these people were sending me money."
But even with this deep involvement in software, says Kerwin, "Ironically, when I was a senior in high school I got interested in accounting, and somehow -- I don't entirely remember this thinking -- I thought that would be a better career path." After high school, he had been influenced by a youth pastor to enroll at a Baptist school, Cedarville University in Ohio, where he majored in accounting, graduating in June 1999.
But Kerwin got back on the software track during an internship with Deloitte & Touche in Princeton in his sophomore year of college. "All I was doing there was software, and the people there talked me out of accounting; they opened my eyes to the opportunity of IT. That was around 1997 when IT was just starting to take off."
When he returned to college the following semester he switched majors to management information systems, as combination of business and computer science. "So I started out in computers," he says, "went to accounting, and then came back home."
Kerwin's father also was making a similar transition to mainframe IT technology consulting around the same time. "My dad had a career in marketing," he says, "working for Conrail in Philadelphia for twenty years. He was doing more and more programming, and when Conrail split apart he found out his technology experience was more relevant than his managerial experience."
While taking a full course load in his senior year at college, Kerwin picked up a job as lead software developer for Appletree.com. "It was an online dating service similar to eHarmony," he says, "but it never really got funding."
"I talked my way into it," he says, "and I ended up hiring five people who are in my major and knew how to do this stuff, and we built their whole e-commerce site."
"I got the job through the university," he says. "There was a job posting, although it was only a $10 an hour job in Columbus, Ohio doing Web work. I was the first one to contact them about it, and transformed a $10 an hour nothing job into $100,000 opportunity once they knew what I was capable of. It was a mutually good situation. They got the same work at the least half of what he would have paid otherwise, and a great situation for me."
"Part of it was good timing," he says. "Everyone was trying to throw money at technology at that time. However, just because there's opportunity doesn't mean everyone takes advantage of it."
"For me personally it was such a dramatic curve," says Kerwin, "everything was just moving so quickly. You just could not ask for anything better. I really loved it at Merrill. I had a good experience there. I did very well there, but when it came to 2002, all that excitement seemed to plateau, and most people were just lucky to keep their jobs at all."
"The next step had to be something bigger and more interesting. I always wanted to make my own way, do my own thing. I'm building something that's valuable to customers. I've created jobs in this area, and there's the satisfaction of doing something that goes beyond just a paycheck in your company."
So where does Fulcrum Gallery go from here?
"This is just getting started," says Kerwin. "We've had wonderful success so far; we've been growing between 10 and 20 percent each month. But we are still a small business, and there is a lot more potential."
"It's more than a local business," he says, "although in the larger scheme of things it's small potatoes. But it has the potential to grow and to be something very big. Our big competitor is Art.com [of Raleigh, North Carolina], with about $150 million a year in revenue (www.art.com). BareWalls.com [of Sainte Genevieve, Missouri] is second with $12 million a year in sales (www.barewalls.com), and third is us."
"That's one of the encouraging things about what we're doing. No one handed us $3 million to make it. Art.com and AllPosters.com [of Emeryville, California, which merged with Art.com] both have very similar histories; it's striking how similar our histories are."
"That's kind of unique," he says, "to go from nothing to this percentage of the market in 2 1/2 years. It's almost like this whole area of selling artwork online was overlooked by the Amazons of the world. It was a forgotten opportunity through that whole dot-com era; no one with public money has really made an effort in this area. That makes some of the opportunity for us, because it's enough to compete with an Art.com -- they are big, but they're not an Amazon. If Amazon were to enter, they would probably buy someone. These are custom-made products, and Amazon really doesn't get into that. They don't even sell a lot of their products direct; somebody else fulfills the order."
The challenge for online businesses, then, is to buy the right keywords for Google searches without blowing through the budget, and then convert the resulting clicks into sales. "We are all bidding on the same search words," says Kerwin, "There are a handful of people who do this well. If you do a Google search for something like 'Andy Warhol prints' you'll find out who all our competitors are."
Google sponsored ads from search for Warhol art
"It's about how you can monetize that traffic," he says, "doing better at converting that traffic than others. We put all the work into our software and our offering. We have our 800 number prominently displayed on the site."
But how much can a company afford to bid? "I know I can afford to pay more for that traffic than the small guys," says Kerwin, "because I have a better chance of converting clicks into a sale. Maybe I can spend 40 cents on a keyword for a click, while my smaller competitor can afford to spend only 20 cents. The better we can convert our sales, the more we can afford to do the advertising to compete with others."
"Our offering is pretty similar to our competitors," he says. "They still offer a few more things than we do, but I'd like to say our online frame shop is better than theirs. It's an intensely competitive market for keywords. You see this more and more, as more people wake up and realize that this is a really great sales channel. Only now there are crowds of people who are all bidding for the same thing -- there's only a fixed number of people in the world searching for Andy Warhol prints. The trick is to come up with the best possible offering so that you can afford to pay more for each keyword."
"It makes me choke every time I see how much we spend on Google," says Kerwin. "We give Google more money than anyone else: It's more than payroll, it's more than cost of goods sold. It's outrageous; sometimes I feel like we're in the business just to give Google money. But at the same time I know why we continue to do this -- It's because it works. It's not spending money putting up a billboard and crossing our fingers -- I know this converts, as long as we keep it targeted and do it right. It's just really a matter of math."
So Kerwin is back to a major software development effort to manage those million keywords. "We originally started building custom software for our own purposes," he says, "but as we've gotten further along we see that this software has usefulness far beyond our own purposes." Kerwin developing the Fulcrum software with the possibility of taking it to market as a separate search marketing optimization software product. "It's not for everyone;" he says, "there only a few advertisers who have the scale of keywords and feel the same pain we feel. There is no software available -- not from Google, not from anybody else -- that really addresses the unique challenges from having so many keywords under management."
"This work with search marketing is another area we got into kind of by accident, but it's potentially bigger than just selling artwork online. Some of our history is going in whatever direction the wind takes us, as long as it seems prudent. We decided to do this software because it's something that we need for ourselves, so it's not like we're going on this wild tangent on a whim. I know that other people in our situation will be able to use this as well."
"This is definitely unusual," says Kerwin. "I don't know anyone else who is doing what we're doing here, especially with search marketing. We try to hire our marketing staff and bring them up to speed with this stuff, but you can't find anyone who has any experience with this, the people just aren't around here. This business was meant to be in Silicon Valley, but I just happened to be born in New Jersey so here we are."
Metaverse Corporation
www.metaverse.cc
FulcrumGallery.com
www.FulcrumGallery.com
800-644-1ART (1-800-644-1278)
Originally published in the U.S. 1 Newspaper, March 21, 2007.