The new smartphones are here -- the new Apple iPhone and Palm Pre are finally ready for action.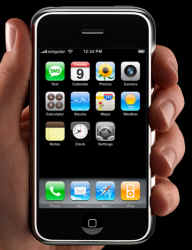 The new Apple iPhone 3G S provides up to 2X performance improvement, plus several long-awaited features found in competitive products, including a 3 megapixel camera with autofocus (was 2 MP), video recording (was photos only), and hands free voice control (as in mobile phones).
Apple also released the iPhone OS 3.0 software, again with much-requested features including cut & paste (finally), MMS multimedia messaging, Spotlight Search, landscape keyboard, and a Find My iPhone feature for lost phones (via MobileMe) with a Remote Wipe self-destruct option.

The iPhone 3G S is available from AT&T with 16 GB for $199, and 32 GB for $299. Since iPhones are sold at discounted prices with a service plan, AT&T is charging higher prices for recent purchasers to upgrade. Apple also dramatically reduced the iPhone 3G to $99 with 8 GB (the original iPhone from two years ago was $599 for 8 GB).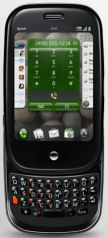 And the Palm Pre is now out, with some interesting new ideas in the design of a smartphone interface, including the "Activity Card" interface to flip easily between multiple tasks, and integrated views combining from multiple sources for contacts, calendar, e-mail, and messaging.
The Palm Pre is available from Sprint for $199.99 with a two-year agreement and $100 mail-in rebate.


See Gizmodo's Smartphone Buyer's Guide: The Best of the Best, with helpful charts comparing hardware, software, and costs for the iPhone 3G, iPhone 3G S, Palm Pre, HTC Magic (expected T-Mobile G2), and BlackBerry Storm.
See full article: Apple iPhone: Product Summary
See full article: Palm Pre: Product Summary
Also see my Mobile Communications Gallery for more on smartphones